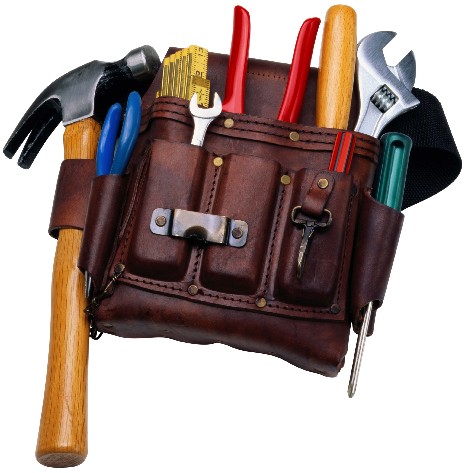 Ultimo Aggiornamento: Novembre 2016
Le risorse più valide per i web master, gli strumenti SEO immancabili nell'arsenale di ogni nerd che si rispetti in un elenco in continuo aggiornamento.
Webmaster tools
Analisi HTTP Header
Validators
Analisi web server e prestazioni
Analisi marketing
Analisi dei competitor
Crawlers software
Crawlers online
Analisi codice
Analisi Backlink
Backlink earning
Sitemap.xml
Analisi delle parole chiave
Ranking parole chiave
Analytics tools
Penalizzazioni Google
Copywriting
Content Strategy
Robots.txt
Frobee.com/robots-txt-check
Mobile
Responsive Design
Conversion Rate Optimization
Tools Domini
Security
All-in-one Suites
Impersonal Search
impersonal.me: ricerche su Google de-personalizzate
Search From: per simulare la ricerca su Google da diverse ubicazioni geografiche
SEO Multilingua
RegEx
Fogli e plugins per Excel
Software SEO a pagamento
Local SEO
Online Reputation Management
PPC
Rank Checking
Rank Checker for Firefox: This light and easy desktop tool checks rankings with the click of a button. Quick, easy and free
Rank Trecker: il miglior software per tracciare la visibilità online
in aggiornamento…
Site Analysis
Aardvark bookmarklet: Mouse over page elements to see HTML data like div classes & IDs.
Backlink Over Optimization Analyzer: Anchor Text Over Optimization Tool.
Bing Webmaster Tools: Bing users will thank you.
Builtwith.com: Get an overview of site metrics.
Check All the Links on a Website: "Find Broken Links, Redirects & Site Crawl Tool."
Compression / gzip test tool: A simple online web page compression / deflate / gzip test tool.
CSS Sprites: Create CSS Sprites Online.
Developer Toolbar for Firefox: Many use cases – a Swiss Army Knife of tools.
Fiddler2: Website Debugger.
Foxyseo toolbar: Get various site metrics.
Frobee Robots.txt Checker: Many robots.txt files contain hidden errors not easily visible to humans. Run your file through this tool and you never know what you'll discover.
Google Page Speed Insights: Tools, data, and insights to improve your page speed.
Google Penalty Checker: Google Penalty Checker tool.
Google Plus 1 Checker: Google Plus One Checker in Bulk!
Gtmetrix: Pagespeed & Yslow grade, great report!
Gzip Check: Check if Gzip is enabled.
HTML Markup Validator: W3C HTML markup validator.
HTTP compression and conditional GET test tool: Some web servers enable HTTP compression and conditional GET to reduce bandwidth usage with browsers that support these technologies. Use this tool to test whether a webpage supports HTTP compression and conditional GET.
HTTP Compression Check: Check if compression is on.
IIS Search Engine Optimization Toolkit: IIS Search Engine Optimization Toolkit.
Image & Link Analyzer: Check All Links or Images on a Page.
META SEO Inspector: Inspect Meta Data via Chrome Plugin.
Mobile Test Me: Check how a site looks on various mobile devices.
Moonsy: Various tools – check dmoz, backlinks, DA etc.
Neil Patels Website Analyzer: Get various stats on your site and where you might make improvements.
On-Page Optimization Tool: Check the Important SEO Content on Your Webpage.
Page Speed Tool: Check the Speed of your site and your competitors.
Pingdom: Pingdom offers an entire suite of speed tools to help analyze page load, DNS issues, and connectivity.
Qualys SSL Labs: Enter domain to test SSL Certs and get a report.
Rex Swain's HTTP Viewer: See URL HTTP status.
Robots.txt Checke: Use robots best practices and discover hidden errors in your robots.txt files that may cause search engine crawling problems.
Screenshots dot com: Better than way back machine – easy way to quickly see past versions of sites.
SearchMetrics: SEO, Social, Rankings, keyword and backlinks report tool
SEO Crawler: Crawler – cloud based, allows export – max 250 URLs – plus other tools.
SEO Quake: Get key metrics & data quickly – use plugin or toolbar.
Similar Web: Via Avinash at Mozcon – use to get a sh*tload of data on your and other's sites
SPDYCheck.org: Check if a website properly supports the SPDY protocol, the super-fast HTTP replacement, and troubleshoot any problems with the configuration.
Sprite Me: Create CSS Sprites out of background image using bookmarklet
Sprite Pad: Create CSS Sprites – drag and drop interface
Spy On Web: You Can Disclose Websites With The Same Google AdSense Code, Google Analytics Code, IP Address etc.
SSL Server Test: Analysis of the configuration of any SSL web server on the public Internet
URI Valet: A great tool for digging into server headers, canonical information, analyzing redirect problems and more.
Wayback Machine: Want to see the history of your website or your competitor's site? The Wayback Machine allows you to step back in time and track important changes.
Web Page Test: Page Speed Tool via Ian
Woorank: Get a quick overview of site metrics
Social Media
Circle Count: Google Plus Analytics
Facebook Debugger: Debug your OG tags
Facebook Power Editor: Facebook Power Editor Download page
Find People On Plus: The ultimate Google+ directory that's great for research, outreach, and link building. Sort by keywords, profession, country, and more.
Follwerwonk: Find influencers; competitive research.
Gplus data: Google Plus trends and stats.
Hashtagify: Search and find the best twitter hash tags.
Hootsuite: Create tabs to listen on a particular topic or hashtag
Know Your Meme: Internet Meme Database
Knowem.com: Check for if your brand is available across multiple social sites
Meme Generator: Easy way to generate those images with text at top and bottom like "what if I told you…"
Pinterest Rich Pin Validator: Test structured markup and get approval in same process (per Cyrus' Moz post)
SharedCount: Want to know how any piece of content was shared socially across the major services? This is the tool to use.
SharedCount API: Harnessing the combined statistics of Google+, Twitter, Facebook, and more, the SharedCount API puts a ton of social data at your fingertips.
Social Authority API: How much reach and social authority do your followers have? How about the people you're trying to connect with? The free Social Authority API will tell you.
Social Crawlytics: ID competitors most shared content
Social Sites Image Size Template: Complete data on all image sizes for major social media sites
Sonar Solo: Visualize social trends
Twitter Land: Social media analytics
Twitter Validation Tool: First submit domain (per Cyrus' Moz post) – then check URL
Twitteronomy: Analytics and more for Twitter via Matt McGee glowing recommendation.
Structured Markup
Miscellaneous Tools & Toolsets
Ontolo – Extract Unique Hostnames: Extract unique hostnames
Ontolo – Remove Dupe Hostnames: Remove duplicate hostnames
Seer Toolbox: SEER ha reso disponibile un foglio per Google Docs con molte funzioni utili a fini SEO. L'applicazione si connette a Google Analytics, Moz, Majestic e molte altri sorgenti e crea una dashboard per monitorare l'andamento del sito web.
Small SEO Tools: un sacco di applicazioni SEO gratuite.
Hivedigital SEO Tools: un sacco di applicazioni SEO gratuite.
A/B Test Calculator: strumento per creare distribuzioni per A/B test.
Aleyda Solis' Tools List: Aleyda Solis' Tools List.
CloudFlare: servizio CDN e firewall gratuito e molto diffuso.
Convert HTML markup to markdown – via Matthew Henry at Portent.
Google Local Search Weather: Like MozCast – Daily Ranking Changes for Google Places for Business.
Google Page Speed Service: Singed up several times, never heard back.
Google Play URL Builder: Link tagging for Google Play Apps.
Google Scraper Report: Report if a site has scraped you and is outranking you too.
Google URL Removal Tool: Remove outdated content from the search results, public tool.
Internet Marketing Ninjas SEO Tools: molti strumenti SEO gratuiti.
IP Address Range Tool: Creates regex for IP address range.
IFTTT (If This Then That): If this then that – applicazione con migliaia di utilizzi.
List of Tools: List of tools on OnlineSales.co.uk
MozCast: monitoraggio della volatilità nel ranking su Google.
Nerdy Data: motore di ricerca per codici di programmazione.
Newsle: News story notification service, free.
Page2RSS: Turn any URL into an RSS feed – use with IFTTT.
Pixabay: archivio di immagini gratuite.
Ranks.nl: Great toolset here.
Remove Duplicate Items: Ontolo offers a suite of link building software and a few helpful productivity tools for link builders. The remove duplicates tool solves a common problem.
Scraper for Chrome: If you've never scraped a webpage, you're missing out. Scraper for Chrome puts the power of simple web scraping in your hands without the need for code.
Secure Referer Quick Check: This web page shows your secure (i.e. HTTPS) referrer.
SEO Automatic: applicazione online per interrogare fino a 50 URL alla volta ed ottenere lo status code.
SEO automatic toolbar: Browser toolbar – various uses.
SEO Book Toolbar: estensione per il browser con funzionalità SEO.
SERPS.com: piattaforma online per il monitoraggio del posizionamento del sito web nei risultati dei motori di ricerca.
Sitemap Generators: Google offers a slew of free, top-notch sitemap generators. Most of these live on your server and generate new sitemaps automatically.
Talkwalker Alerts: Simile a Google Alerts. Monitora il Web per nuovi contenuti con il tuo nome, marchio, concorrenti, eventi o qualsiasi argomento. Gli avvisi di Talkwalker sono un servizio di avviso facile e gratuito che fornisce aggiornamenti via e-mail delle ultime menzioni pertinenti sul Web direttamente alla casella di posta elettronica o al lettore di feed RSS.
Useragentstring.com: informazioni sugli user-agent.
Yahoo Pipes: A great mashup tool that combines different feeds into content and other magical creations. Used for link building and whatever you can dream of.
Caption Tube: Free and easy resource used to create captions for YouTube. Helps with usability and offers viewers a readable transcript.
Screencast-O-Matic: One-click screen capture recording on Windows or Mac computers with no install for FREE!
LongURL: Expand a shortened URL